Bristol Parent Carers lobby to save disabled transport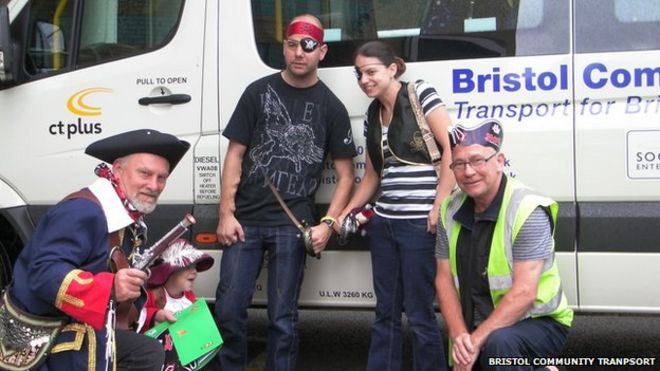 Parents of disabled children who use a free transport service have begun a campaign to have its funding restored.
Bristol Parent Carers said money from the city council which has paid for the scheme for the past two years has not been renewed.
Lou Paget, Vice Chair of the group said the cut means poorer families with no transport of their own cannot access council funded short breaks.
A petition to have funding reinstated will be handed to the council later.
'Renewable funding' needed
Green Party councillor Deb Joffe said money for the scheme originally came from a one-off capital fund which in hindsight was the "wrong pot" of money.
"At the time the intention was to buy a vehicle for the project, but it turned out that contracting vehicles was more suitable and so the scheme requires renewable funding instead," she said.
Ms Joffe said the service is "incredibly valuable" and "enables young disabled people to engage in normal social and family activities".
Ms Paget said the scheme "offers some of Bristol's most vulnerable families an all too brief respite from the almost constant stress and worry that dominates their lives".
Paul Barnett, a disabled parent of a disabled child said he used the service when he had no other way of getting his daughter to an activity last year.
"Please don't isolate us more than we already are," he said.
Fiona Stedman who signed the petition to fund the service said: "The needs of these children should not keep them prisoners."
From BBC