Disabled 'promposals': insulting or inspiring?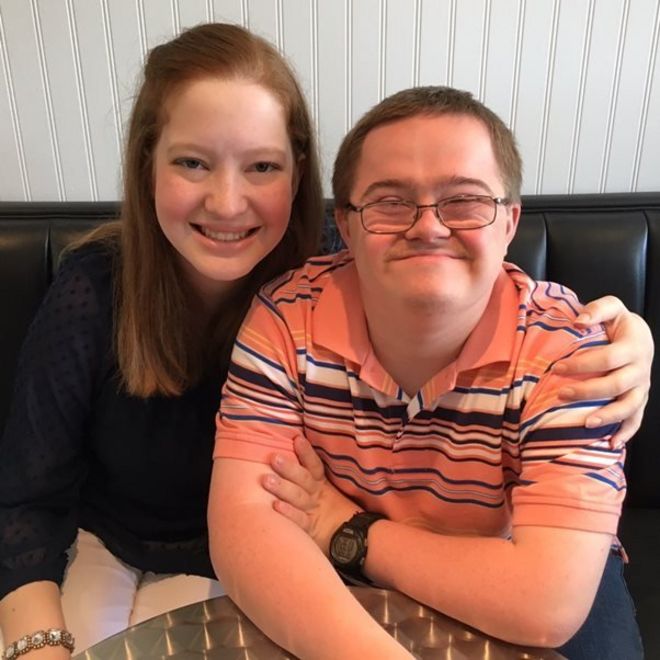 Elaborate 'promposal' videos are sweeping across the United States as prom season descends.
Teenagers are competing to come up with the most imaginative or romantic way of asking their sweetheart to the annual high school dance. Sometimes they involvecelebrities, politicians or puppies.
The videos that have garnered the most attention are those where classmates have asked their disabled friend to be their date. Some have racked up millions of views, such as one showing a teenage boy in a wheelchair being asked to prom in front of his classmates.
Many of the comments on these videos are along the lines of "so sweet", "I've watched this three times and cried every time", and "totally awesome".
But there's been growing criticism.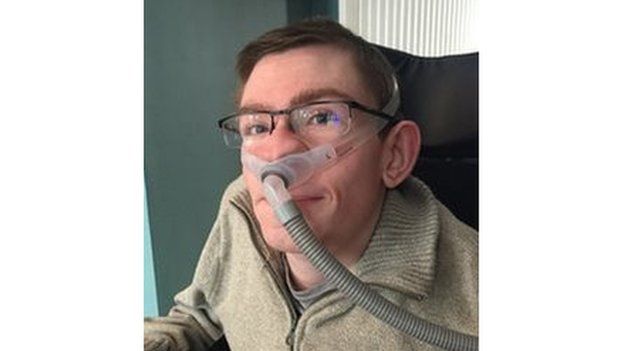 Michael Mort, a blogger and wheelchair-user living with Duchenne Muscular Dystrophy in New York, has written a piece titled "Pity and the Prom" in response to so called 'inspiration porn'.
"I feel frustrated when I see this type of thing, it's a reminder of how poorly our society still perceives disability and disabled people," he told Trending.
"We do not exist solely to inspire and spending time with us doesn't make you a hero. Generally, disabled people want to be included and accepted not made a spectacle of."
Mike highlighted this meme as an example; it's been shared over 50,000 times on Facebook.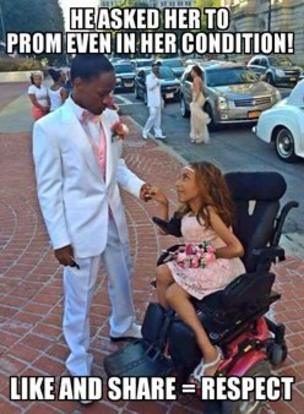 "Personally, I felt the post was extremely degrading to disabled people and overall very exploitative," he said.
"The wording, 'even in her condition' also hit quite close to home. Being a wheelchair user with a visually similar disability, I would never want to be spoken of with that level of pity and condescension."
Another blogger commented on the issue; "If a news source had hinted that my date was engaged in some kind of bizarre community service, basically insinuating that I was the most 'undateable' creature on the planet, I likely would have taken the (very mature) path of locking myself in my bedroom and crying until graduation."
---
Follow BBC Trending on Facebook
Join the conversation on this and other stories here.
---
Lillie and Trevor see it differently. They've been friends for five years. Lillie is seventeen years old, Trevor is 21 and he has Down's syndrome.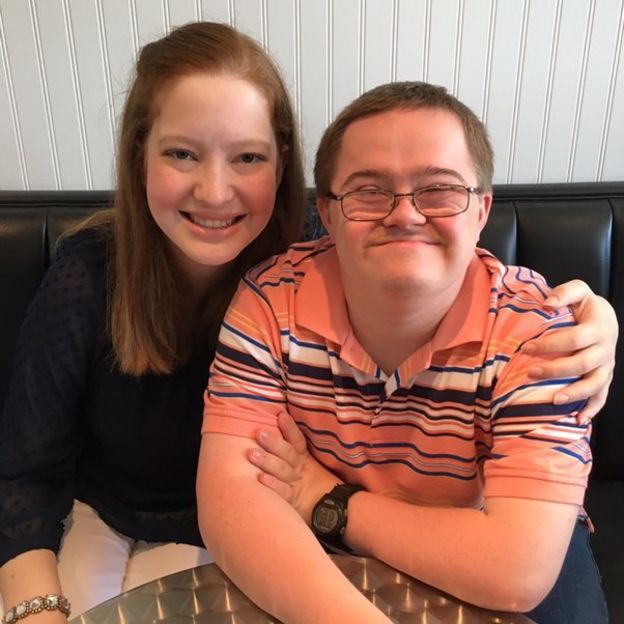 "I was thinking about whom I could ask to prom and I was thinking about all the people I love, and the first person that came to mind was Trevor," Lillie told Trending. "I thought it would be really fun, he loves to dance… We always have fun together. So I made a poster that set out in big letters, 'I like coffee, I like tea, will you go to prom with me?'"


From BBC