If you're diabetic, checking your blood sugar level is part of the fabric of life. But one designer with the condition went a step further and wove her blood results into the fabric she designs.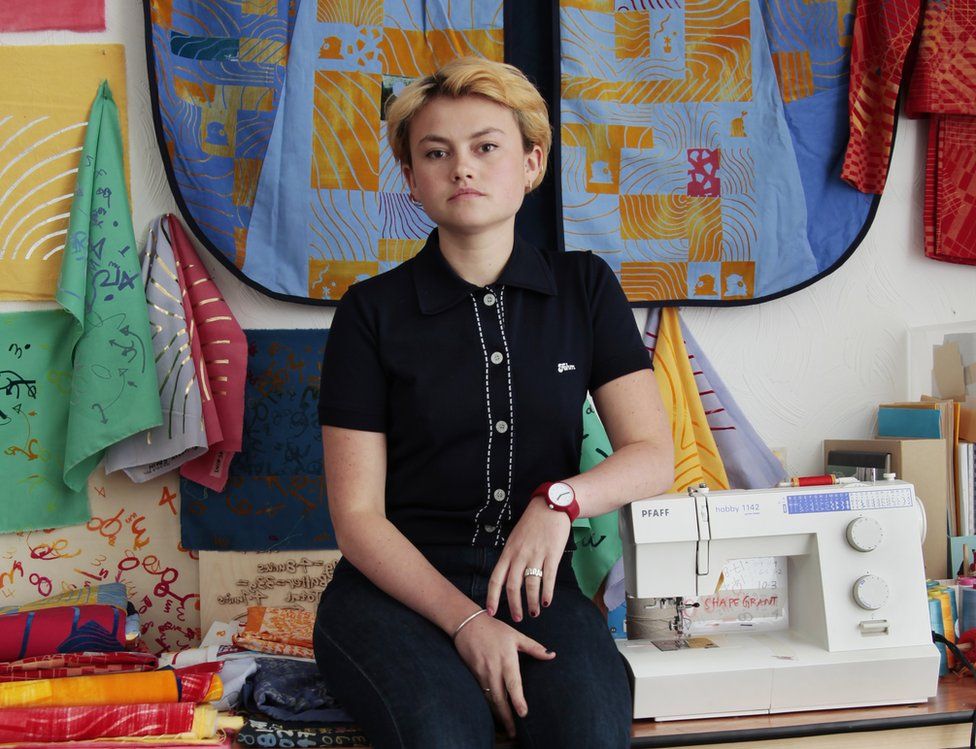 Poppy Nash was diagnosed with Type 1 Diabetes aged six which meant her body was no longer able to produce insulin.
"It was horrible and scary," she says, as she recalled the day her GP sent her straight to A&E. "I remember Mum crying in the hospital. That's when I realised there was something wrong."
Nash was diagnosed and discharged with a new life-changing routine which revolved around injections and measuring blood-sugar levels multiple times a day, a demanding cycle kept up by her mum for many years until she was old enough to take responsibility for her own health.
When she was hospitalised at 18, after she accidentally injected herself with double the amount of insulin she needed, the true gravitas of the condition hit her.
"That was my wake-up call," she says. "It was like a second diagnosis and I suddenly realised 'I'm in charge of this stuff that essentially can kill me'."
It gave Nash a new outlook when she left home for Glasgow School of Art to study Communication Design where she "pushed" her way into the textiles department to learn how to screen print.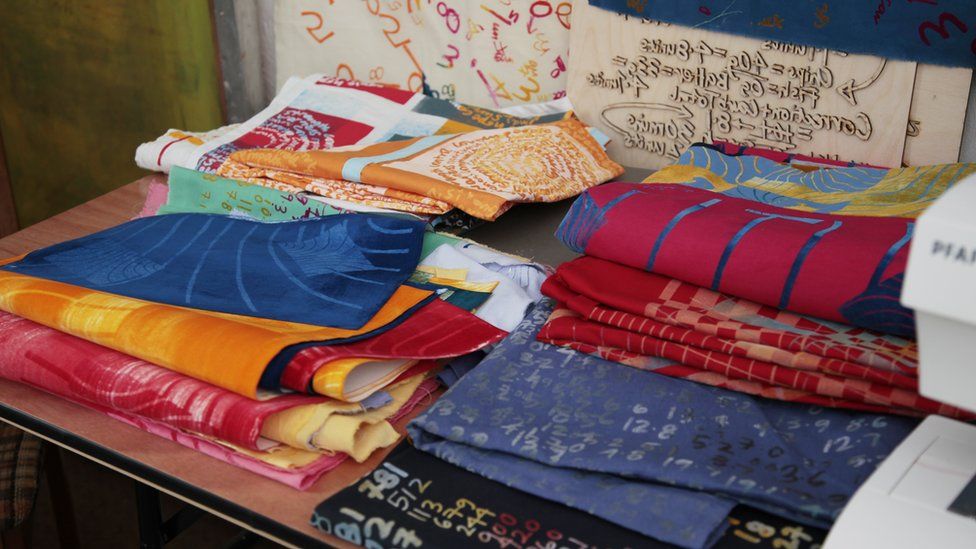 Asked to create a body of work on a subject she cared about, Nash says she hit a wall as the "voice" of diabetes became "too loud" and drowned out her creativity.
"I got so stressed out and my diabetes control went badly," she says. "Diabetes was the thing that made me stop doing my project work so I turned the situation on its head, then it made sense."
Nash went back to her blood sugar monitor and the ream of data it automatically stores which reveals how her body reacts to life - the good and bad.
She took the numbers, sometimes elaborated on them or added colour, then printed them onto fabric, before she turned that fabric into wearable artwork and felt she was literally weaving her blood into clothes.
"When you do research for a project you have to really believe in what you're doing and this [diabetes] is the only subject that I really cared about," she says.
"It makes me weirdly happy because I feel I'm cheating something, but they're also real numbers and that's why it's so scary."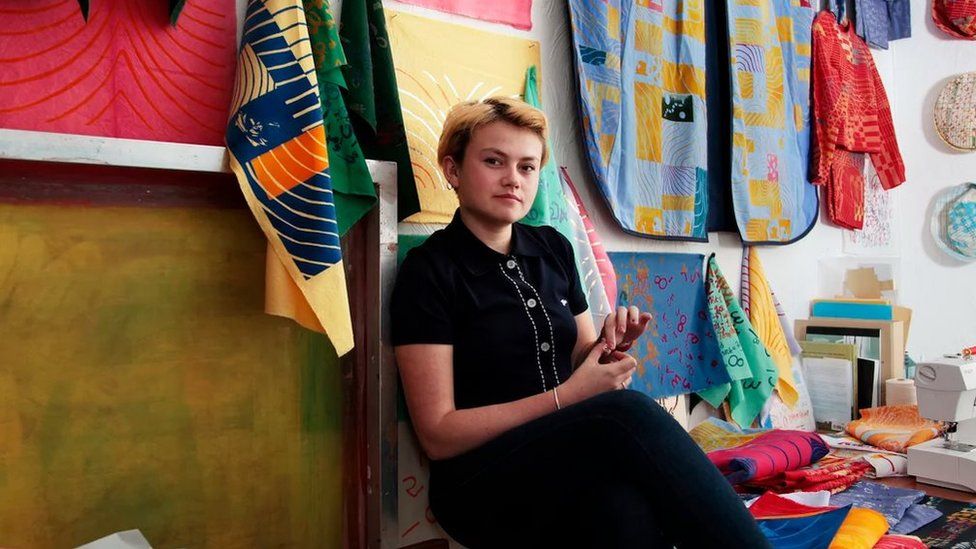 Although Nash loves to focus on her work, she says it can bring on negative thoughts if she dwells on the reality of the figures and the impact the condition can have on her life.
"I was looking at these articles of people dying in their sleep from diabetes and I thought 'actually I can't do this'.
When that happens Nash says she has to put her work to one side for the day. She says "it's scary" but believes the project is ultimately good for her because it makes her confront the reality of what can happen if she doesn't look after herself.
When she's being creative in the studio Nash tries to look at her blood sugar levels artistically rather than medically.
The repetitive nature of writing out the numbers can be a "good therapy", she says, but she has to be careful not to get overwhelmed and focus only on the "bad numbers".
According to Diabetes UK, healthy blood sugar levels vary between each person but tend to be between four and nine, depending on when they have eaten - some of Nash's readings, which she has printed on her fabric, reach as high as 18.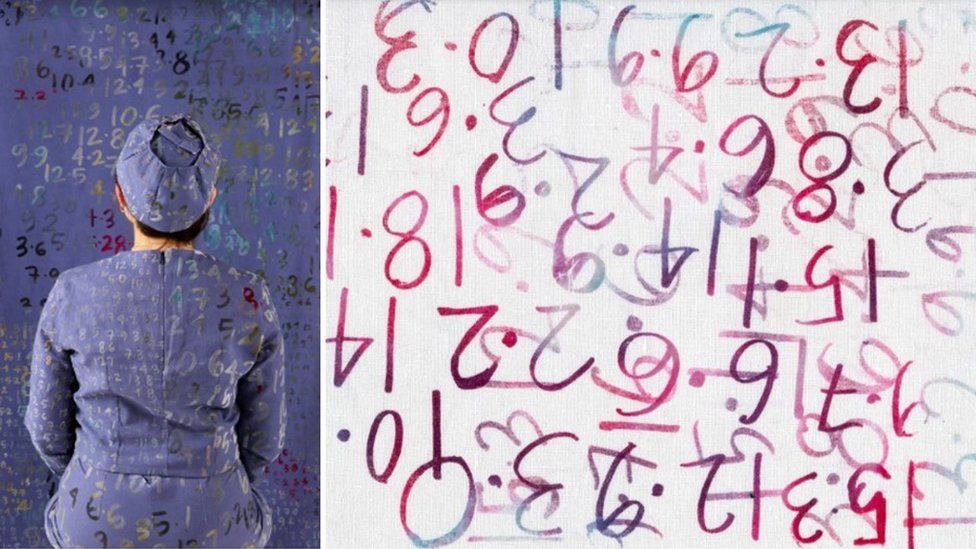 Nash's latest commission is to design the interior of a house for the National Disability Arts Collection and Archive but she has also started to experiment with text to make sense of the mass of information she is meant to know about the condition.
She has started to collect news articles which reveal the harsh realities of diabetes, and use them to create patchwork quilts.
"I'll write out a whole article and then cut it up. I'll use fragments on some patchwork - one is about diabetes burnout - because it's so impersonal. It's all about people not choosing a healthy lifestyle. "
Burnout can arise years after a diagnosis when, out of frustration, some people with diabetes get sick of the diet and testing regime and give up or lapse. They may disregard their blood sugar level management or switch back to unhealthy eating habits.
Alongside her own artwork Nash works as a pattern drafter and cutter and recently made costumes for a band.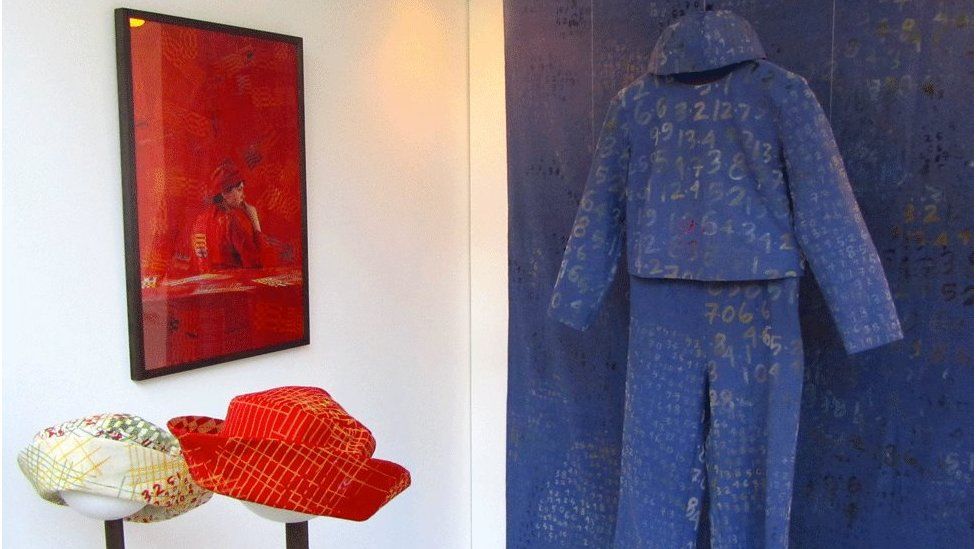 Her current focus is on textiles - fabrics, clothing and one-off pieces for exhibitions - but she hopes one day there might be a clothing collection.
"I would love people to wear them," she says, "They'd be telling the story of diabetes and they wouldn't even know."
Nash has had to overcome a lack of confidence in the worth of her artwork and whether it's relevant to non-diabetics.
"I think about diabetes all the time," she says. "I worry that if I think I talk about it all the time I feel self-indulgent. But it's not only diabetics who like it and it opens up conversations."
Even with the best management, hypos - when blood sugar gets too low - can occur regularly and Nash estimates she has two a week.
"It's like tripping out," she says. "You have no idea what's going on. My boyfriend has been talking to me and I just didn't understand what he was saying. I could repeat the words, but I didn't understand them.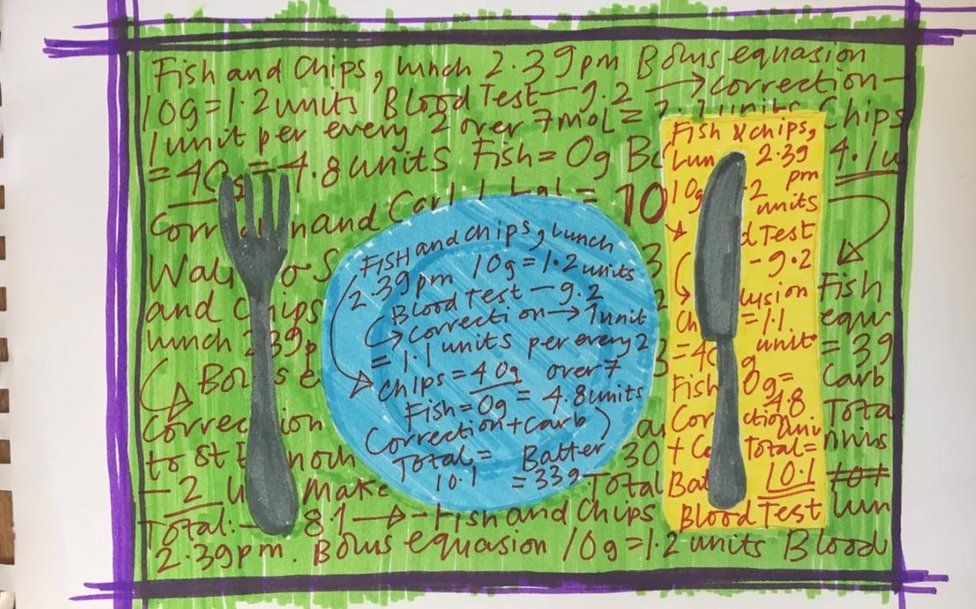 "If there was a rulebook on how hypos can be caused it would be longer than Harry Potter," she says.
Nash will continue to monitor her blood sugar levels indefinitely but it will also continue to provide her with a well of creative possibilities.
"This is a nice platform, because I can turn something so rubbish into something that I like, it makes it kind of amusing.
"Diabetes as a subject can go on and on, so long as people want to listen."
If you have been affected by anything in this article you can visit Diabetes UK for further information about the condition.
From BBC