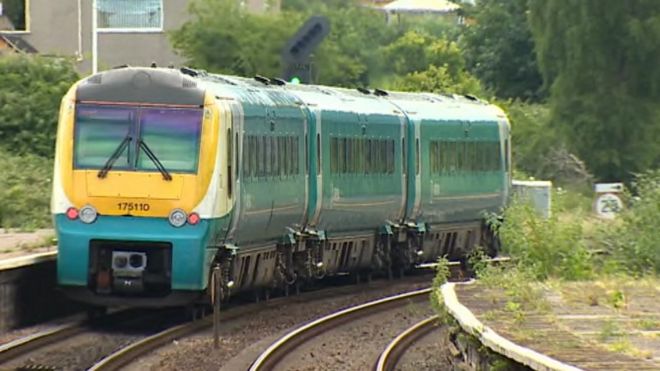 It could be "impossible" for 70% of Wales and Border trains to meet new disability regulations by 2020, a report has warned.
The assembly's petitions committee calls the timescale for meeting the target "extremely daunting".
Cabinet Secretary Ken Skates said all passenger needs would be "fully addressed" in a new rail franchise.
Current franchise holder Arriva Trains Wales said work to modify its trains had already begun.
The report follows a petition signed by 97 people, backed by charity Whizz-Kidz, calling for better disabled access.
After taking evidence, the petitions committee has made 12 recommendations to the Welsh Government for improving rail, bus and taxi travel.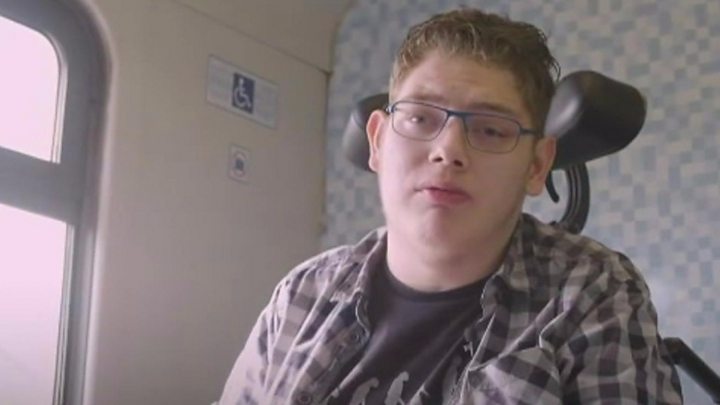 The most pressing centres on the current fleet operating on services including the valleys lines, with expert Prof Stuart Cole saying 70% will not meet the new access requirements.
Issues with doors, ramps and spaces for wheelchairs on these was described as "a major barrier" in the report - with the newest trains 20 years old and oldest nearly 40.
Making changes to these is not yet possible as the Welsh Government is talking to four companies about running the network, with a new contract not expected to be awarded until 2018.
Mr Skates told the committee: "It's my view that as part of the open dialogue that we're having with bidders, disabled passengers' needs are fully addressed."
The cabinet secretary added those in the process had been asked to provide details on how they would meet the requirements.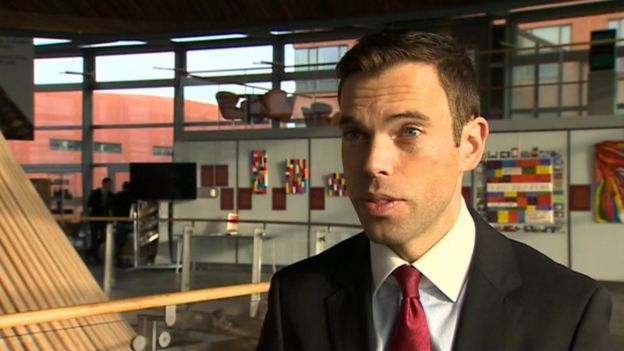 However, the committee's report said: "The timescale (for delivery by 2020) appears extremely daunting, if not impossible.
"We stress that the issue is not simply one of legal compliance, but, critically, one of ensuring that a major element of public transport is accessible to everyone."
Great Western Railway - which runs services on the UK mainline - confirmed its new trains coming in from October would be compliant.
'Unsatisfactory'
The committee heard from petitioners, including one who said broken lifts at Cardiff Central meant they had to travel to nearby Queen Street station and get a taxi to Central to catch their connecting train.
Members also heard how train operators required 48 hours' notice to provide a ramp at a station and it was not always there because of staff shortages.
While many bus and train operators and taxi companies have accessibility policies, the experience of many giving evidence fell short of expected standards.
Children's disabled charity Whizz-Kidz was behind the petition and its chief executive Ruth Owen said: "The unsatisfactory experiences of our young people when using public transport in Wales highlight the
significant need for standards to be far higher."
The committee has made 12 recommendations, including "significantly improving" disability access on trains, awareness training for bus drivers and national standards for taxi drivers.
Lynne Milligan, customer services director for the current franchise holder Arriva Trains Wales, said they were working to make the network "fully inclusive and accessible to all".
She added that the modification of their trains had already begun ahead of the 2020 target, and said some of the fleet would be ready "as early as the beginning of 2018".
In a statement, the Welsh Government said: "From investing to ensure all rail rolling stock complies with Persons of Restricted Mobility regulations to putting the needs of passengers at the heart of the next rail franchise and driving forward proposals for improved bus services and better licensing of taxis - we are working to ensure accessibility to public transport is improved across Wales."
It said it would consider the recommendations and look at what could be done to improve access to public transport.
From BBC