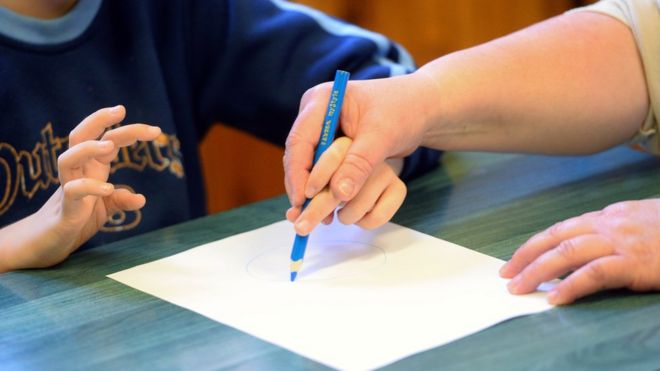 A report has identified "fundamental failings" in Lancashire County Council's special education needs and disability services.
Ofsted inspectors said young people and their families were "not at the heart" of the services and criticised "a lack of effective leadership".
A spokeswoman for the Tory-led council admitted the findings were "a concern" and promised improvements.
Labour councillor Nikki Hennessey said the report was "damning".
Ofsted found not enough was being done to improve the life chances of children in Lancashire, with young people with learning difficulties being three times less likely to find a job than the national average.
Inspectors placed part of the blame on "turbulence and unrest" in the council's leadership arrangements.
'Disappointed'
The report, compiled after an inspection in November, also found:
"Poor joint working" across education, health and care professionals
Parents reporting "bewilderment and confusion" about how decisions are made
Leaders had an inaccurate view of their strengths and weaknesses
"Inconsistency and variability" in services, with too much depending on where a child lived and which professional was involved
Inspectors did identify several strengths including effective speech, language and occupational therapy, and found a "well-run" information, advice and support service.
The council said it had taken action to address the problems and set up a "partnership board" to bring parents together with NHS and school leaders.
Councillor Susie Charles said while she was "disappointed with some of the findings, I am pleased the inspectors acknowledged the emerging signs of improvement".
"We will continue to work hard with schools, colleges, health providers and the voluntary sector to make sure there is a level playing field for all children and young people."
However, Ms Hennessey said the council was "spinning" the report and attempting to "bury bad news".
From BBC