Prove your disability at Tussauds in Blackpool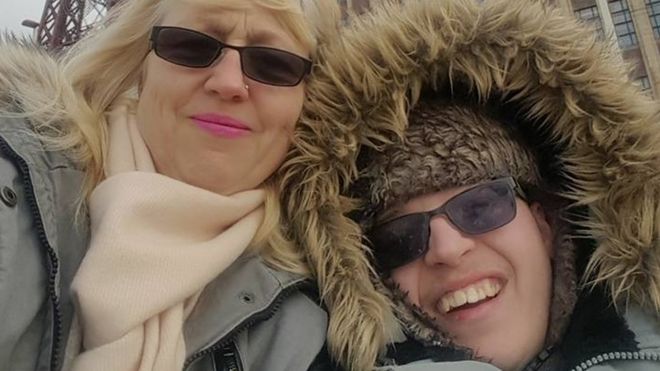 A wheelchair user was asked to prove he was disabled when trying to get into Tussauds in Blackpool.
Liam Maxwell, 26, who has cerebral palsy and scoliosis, was asked to prove his disability when he asked for a discount after being told he could only visit the ground floor.
He said he had visited before but this time was told health and safety issues meant he could not use the lifts.
Tussauds has "sincerely apologised" for the misunderstandings.
Mr Maxwell, 26, from Stoke-on-Trent, visited Tussauds earlier this month with his assistant, Wendy Plant.
Midlands Live: Sink hole causes canal collapse; Dying junior football coach pens 'enjoy life' letter
When they asked for the discount Ms Plant was asked if Mr Maxwell could prove if he was disabled.
She asked if the fact he was in a wheelchair was enough but was told it was not.
They were asked if they had a blue badge which they did - but not with them. Eventually, they showed staff Mr Maxwell's disability rail card.
Mr Maxwell said he was in disbelief.
"It made me feel worthless, hurt and shocked. I thought she (the staff member) was joking.
"Then I saw that there was a lift that was wide enough for my wheelchair. As we moved towards it, a member of staff tapped Wendy on the shoulder and asked what we were doing.
"That was when we decided to leave."
The pair returned to complain the following day and this time were allowed to visit the second floor where the Rovers Return set is.
Matthew Titherington, general manager at Madame Tussauds Blackpool, said the admissions team had been asking Mr Maxwell if his companion was his carer, as that would mean they would get free entry, and had not meant for this to be misconstrued.
He added part of the building is not suitable for large wheelchairs or scooters.
"While we know this does not make up for the upset experienced, we have readdressed the training our entire team receive in terms of accessibility."
From BBC