Growing up in an all-girls convent in the Welsh countryside, Becky Adams always had a particular fascination with sex. Despite training as a riding instructor, aged 20 she found her true vocation – in the sex industry.
She worked for two decades as a brothel madam, placing an emphasis on the safety of her girls. And now, mum-of-two Becky is planning to use her expertise to provide a specialist service for disabled people.
"Imagine having completely normal sexual urges and not being able to do anything about them," says the 44-year-old from Buckinghamshire.
Becky is set to invest £60,000 in the UK's first legal, non-profit brothel exclusively for disabled people.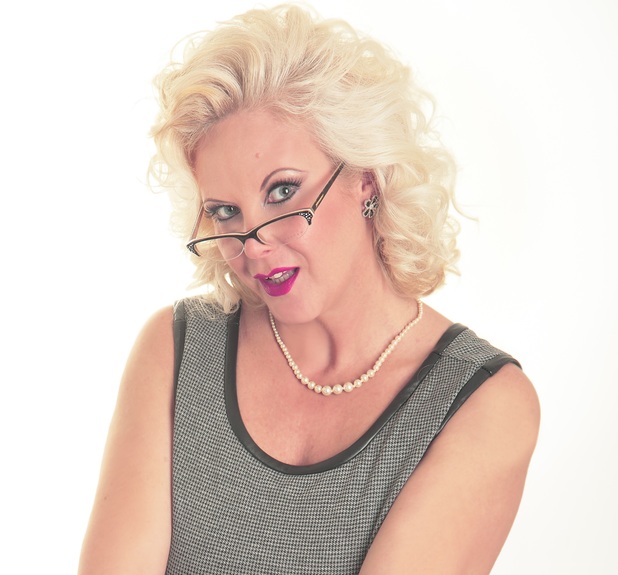 "Sex therapy centres already exist but they are clinics run by medical professionals. I want my brothel that is warm, sensual and inviting. Nothing like this exists."
Last summer Becky established Para-Doxies, an introductions service which connects disabled people all over the country with trusted sex workers. She runs it on a completely voluntary, non-profit basis.
"It takes patience and understanding to work out what a disabled client needs, which traditional agencies often lack," says Becky.
Becky's first contact with the sex industry came in 1989, when a friend admitted that she was working as an escort. Concerned for her safety, Becky volunteered to taxi her to appointments.
Soon, more agency girls were asking her to look after them too and before long, she found herself renting a flat to accommodate them all.
Becky ran brothels all over south-east England for the next two decades, yet she avoided any trouble with the law.
Four years ago, Becky suffered a devastating stroke, prompting her to sell her business. She decided to write her memoirs and
Madam
won Publication Of The Year 2012 at the Erotic Awards held by the Outsiders Trust – a charity that provides disabled people with sex and relationship advice.
Becky recalls: "My eyes were suddenly opened. I was utterly unaware that such a big group was suffering so enormously."
Currently, Para-Doxies receives over 500 enquiries a week from men, women and couples facing a huge range of physical and mental challenges.
Damien*, a 34-year-old virgin with Asperger's Syndrome, says: "My condition means I am socially and sexually isolated. I was at the end of my tether – Becky was my last port of call."
Another satisfied client, Steve*, 25, says: "I have cerebral palsy, which affects my speech and movement. I haven't had a relationship since 2005. Over the years I've been refused service from prostitutes, but Becky helped me."
With the phone-based service now struggling to meet demand, Becky now plans to open the new brothel in 2014: "It will be equipped with all the correct ramps and hoists, and we will run a shuttle service from clients' homes if need be."
Costs will be kept to a minimum. More than 700 people have already agreed to work for a reduced price, or even free.
Becky says: "We're expecting the local council to object, but we are prepared to take the argument all the way to the European Court of Human Rights if we have to. I believe in the cause with all my heart."
• Names have been changed.
From
www.reveal.co.uk